PixelBasher Update - Pride
---

Hello everyone! Todays PixelBasher update is a big one. With this update comes the introduction of color. Which means you can tint your creations in all the colors of the rainbow. With the inclusion of color, I thought it would also be a good idea to add color palette support.
Let's dive into the new features.

Object color
Every object in the library now has a color value. This value can be changed with the color picker in the effects panel. If you want your object to be brighter than the color picker allows, simply use the brightness slider or buttons.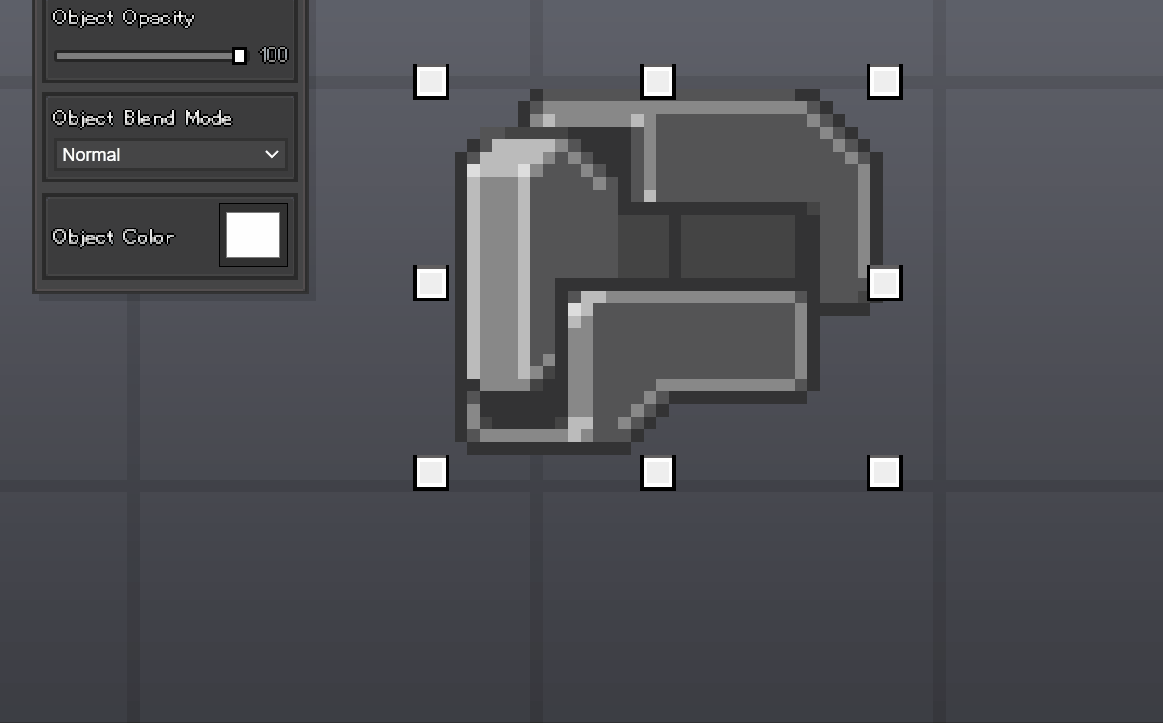 Palette support
By tinting the objects on the Canvas, you can create all sorts of colorful creations. However, with this approach it's easy to end up with a document with hundreds of different colors. If you are going for a true retro aesthetic, this may not be desirable. This is why the Palette effect was added.
By enabling the palette option from the global effect panel, you can replace all document colors with the colors defined in the palette. The palette shader will try to find colors that look like it and then replace it. This system may take a bit of getting used to, as it isn't a switch that magically produces great results. You can't expect it to map yellow to blue for example.
By using the Contrast and Tolerance sliders, you can tweak what colors get picked and replaced. To get the most out of the feature, you'll have to develop a bit of a feel for it. This goes hand in hand with tinting objects. An object that is tinted blue will probably map to the blue-ish values on the color palette etc.
As like most of the application, this feature is still work in progress. Currently up to 16 colors are supported. More are planned in the future, but currently limited to 16 for ease of debugging.
Getting good results
Getting good results with the palette system may take a bit of getting used to. The key is to understand how it works. The palette system will try to find colors that look like the colors defined in the color palette and change them to whatever is defined. In contrast to something like a gradient map, if colors fall 'out of range', nothing will happen. So you have to make it easy for the system. You can do this by changing object colors to the color that kind of look like the ones in the palette. But also fiddling with the document contrast and palette tolerance.


Loading .pal files
With these new color options also come a lot of new choices when kitbashing. If you don't feel comfortable with making color choices the Lospec community has you covered!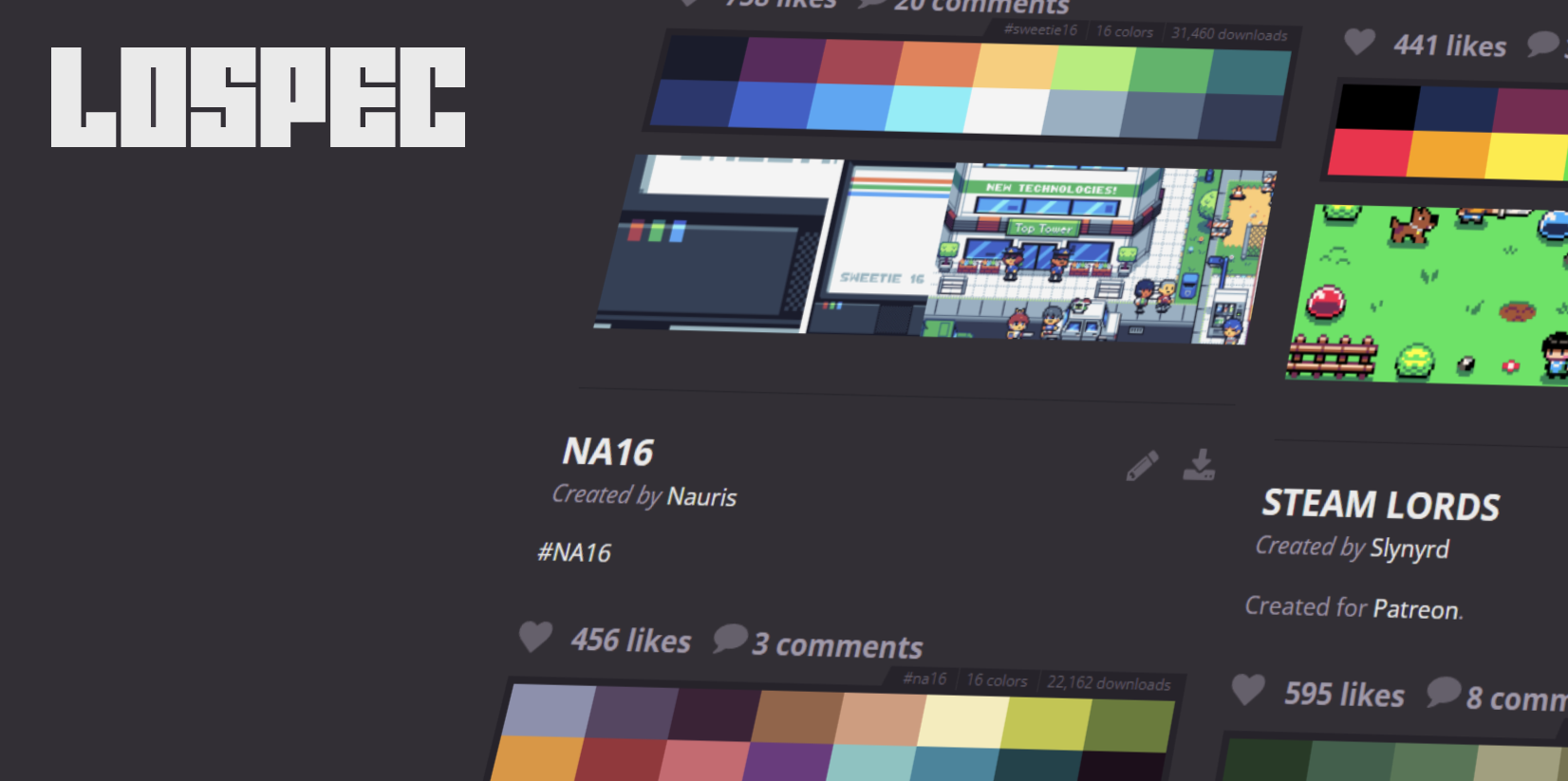 "The Lospec Palette List is a database of palettes for pixel art. We include both palettes that originate from old hardware that could only display a few colors, as well as palettes created by pixel artists specifically for making art."
PixelBasher has support to load .pal files with up to 16 Colors. Just browse the list, select & download something you like. Use the open button in the color palette section of the document settings menu to load a .pal file.
Other new features
- Object can now be copy & pasted (ctrl + c & ctrl + v)
- Object effects (including color) can now be copied and pasted via the buttons on top of the effects panel
- Object 'jitteryness' has been improved a bit. Not solved yet, this will be adressed in a future update
- Global outline can now have it's diagonal disabled (to prevent 'staircasing')
- Opening a .bash file now clears the Canvas first
- Various new objects have been added to the kitbashing library
- Various small features / bugfixes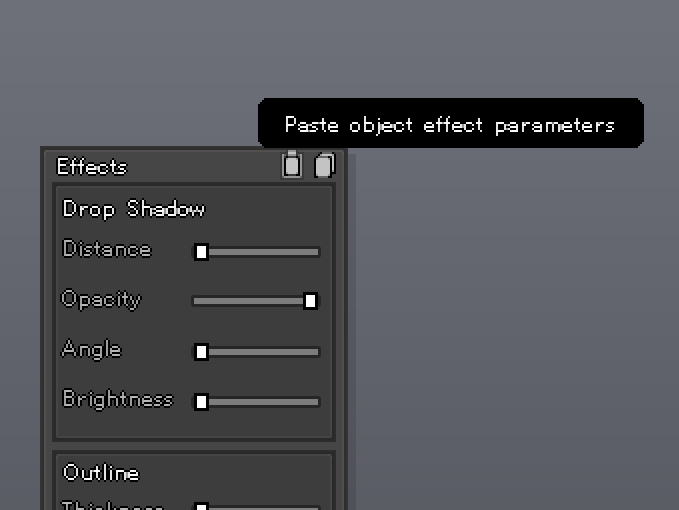 In closing
This might sound a bit random, but when I first showed a teaser for the color feature someone asked me: "PB Pride when?". It was probably a joke. But well, why not? The color update is the perfect fit. You will find a flag of support in the version label.
Also, if you are LGBTQ+ and reading this. Respect to you for climbing the mountain. Simply being your true self isn't always easy in current society. It should be! But in reality it's HARD. But, this is your life and you shouldn't let anyone tell you how to live it. Nobody can tell you what you can and can't be. Be your true self and be proud. If you have started this newgame+: My best whishes to you on your journey <3
Now it's time to PixelBash! Hope you enjoy today's update!
Files
PixelBasher-macOS(experimental).zip
127 MB
Jul 30, 2022