PixelBasher Update - Domino Line
---

Hello everyone! It's been a while since the last update. I've been on holiday for a few weeks and recently got back. So now it's finally time to update PixelBasher! This update brings a Layer View, which might be helpful when dealing with lots of stacked objects.
Layer View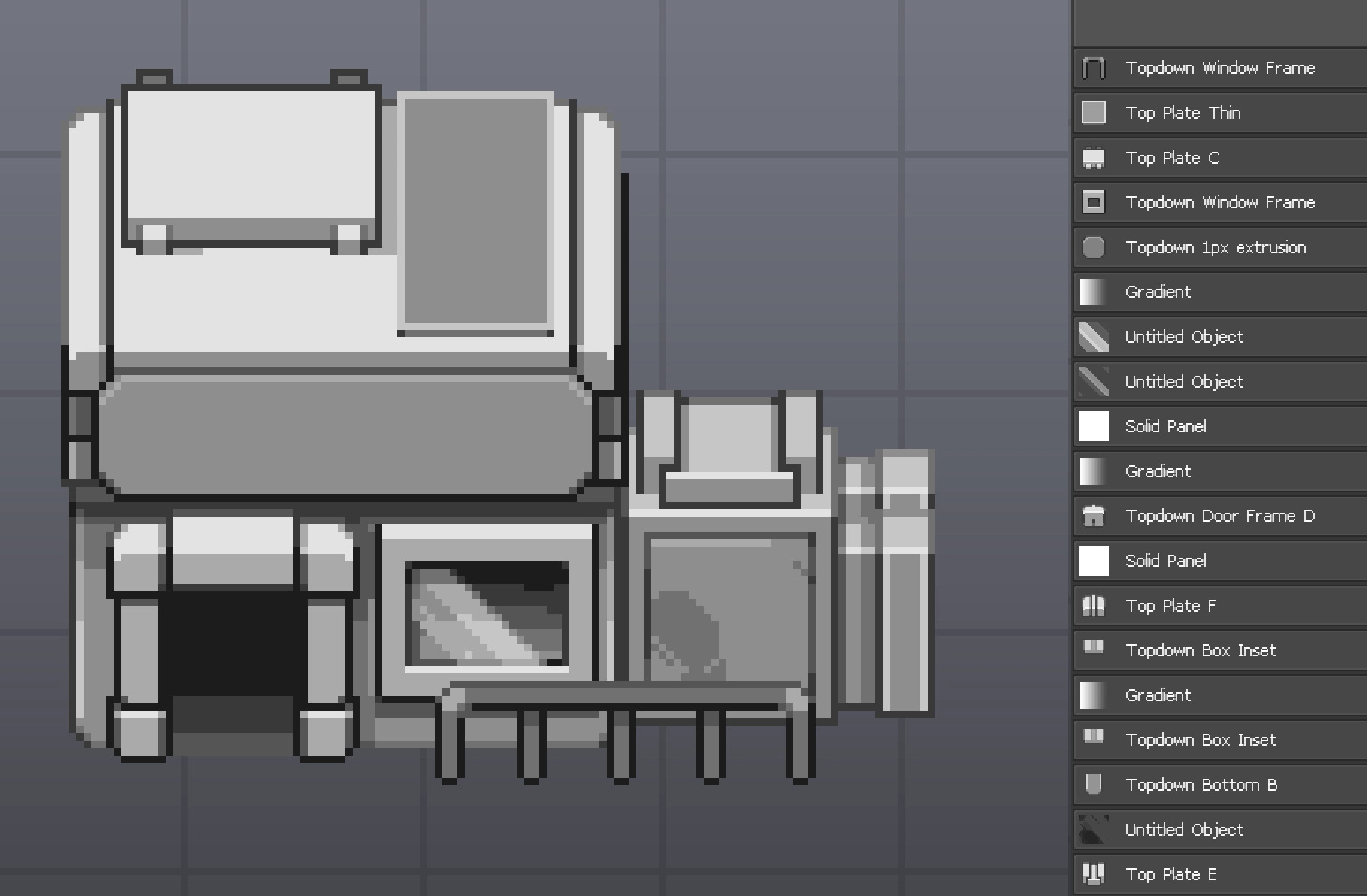 When making complex scenes it can become quite troublesome to deal with stacked objects. A layer view has been added to PixelBasher to make it a bit easier to select specific objects in a stack. The layer view also allows you to drag and drop the layers to reorganize things.
By clicking on the new layers icon in the top-right you can toggle the layer view.
This feature has been a long time coming. I've encountered a lot of edge-cases which I wasn't really prepared for. The feature seems to be stable now though. So I'm excited to finally bring it to you!
Misc updates
Apart from the layer view, a bunch of smaller updates have been made to the application.
New parts. As with most updates, this update added various parts to the kitbashing asset library.
Performance improvements. A certain debugging feature was wreaking havoc on the performance. Technically this was a bug; Now that it's fixed, most users should see a performance increase.
New application font. The old font had some spacing issues on some characters. The application now uses a new font which brings more clarity to the overall design.
Various bugfixes. Most notably, there was a bug with a previous NWJS version (which PixelBasher uses) which was causing the application to crash on certain Windows machines. This should no longer happen!
As always, grab the update from your itch.io library. Thanks for your support, and I hope you enjoy the update!
Files
PixelBasher-macOS(experimental).zip
Jul 31, 2022
PixelBasher-nwjs-v0.67.1.zip (try this one if the standard windows build gives a
111 MB
Aug 11, 2022